Frequently Asked Questions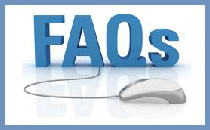 FAQs
Will you help me design my network?
Yes, Techtologies is a full service company providing solutions to your problems.
I already know what hardware and software I want, can you simply resell hardware?
Yes, many of our customers just purchase hardware and software from us.
I already purchased / own hardware, can Techtologies help me with services?
Yes, we are here to help.
I need consumer electronics for my office (or home) such as TVs, projectors, cameras, etc, ca you help?
Yes, many consumer electronics items.
Are there financial benefits from buying from a minority owned / disabled vet owned company?
There are many advantages, you will need to review your local legislation and contracts to determine how this will affect you.
I am interested, what is the next step?
Please fill out our
contact form
and we will contact you soon to discuss your needs.
Still have questions? Contact us... you won't be disappointed!