Branding Services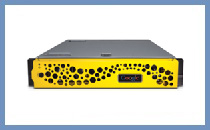 Branding
Server Branding
We will custom brand your servers providing a professional and marrying technology and beauty. There are a range of branding options available:
* Add your logo to the front of the server replacing the mfg brand name.
* Add a custom color to the server.
* Add custom BIOS and splash screens.
* Custom software loading and configuration.
Virtual Manufacturing
We will be your virtual manufacturer freeing up your resources to focus on your core expertise.
* Custom packaging with your logo.
* Custom packing lists.
Marketing Material
We can provide custom marketing material and brochures.
With installation and support services to custom branding services, we have all the services you need under one roof!